Introduction
I'm sorry, I'm new at this blog thing - I totally forgot to introduce myself. Luckily, the folks at quizilla.com provide well-researched personality tests that are both reliable and informative. I'll let the following quiz result do the talking.
Which Napoleon Dynamite character are you?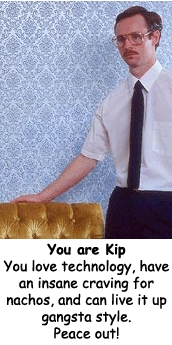 Kip Dynamite
"That's what I'm talking about." I couldn't agree more.